Risk Assessment in the Workplace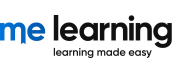 Overview
A risk assessment is a key part of understanding Health & Safety challenges in the workplace; and conducting one is also essential for demonstrating a commitment to compliance with Health & Safety law. It doesn't have to be complicated, but a disciplined approach will make it much easier to conduct your assessment. It will also ensure that the results are effective and relevant, promoting safety and wellbeing in your workplace.
Audience
There's no formal definition for the person who conducts a risk assessment - it's something that outside of highly regulated environments, anyone can be asked to do. This course has therefore been designed to be ideal primarily for anyone who finds themselves asked to conduct a risk assessment ? something which in most companies will happen on an annual basis.
It's also perfect for managers or facilities specialists who commission these risk assessments from other staff; as it will give them a complete understanding of the risk landscape.
Objectives
In this course, you'll discover:
What a risk assessment is and what it should achieve
Typical challenges to look out for
The types of hazards you?ll find in the workplace, and how to identify them
Who can be at risk, and how different groups of people are at different degrees of risk
How to assess and quantify risk
Controls and how they work
How to record your findings
Revisiting your assessment for constant improvement
Topics covered in this course include:
risk assessments | hazards | controls | the control hierarchy | workplace safety | occupational safety | physical hazards | biological hazards | chemical hazards | environmental hazards | harms | risk groups