Risk Assessment Refresher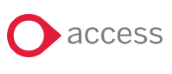 Overview
Within your workplace you're likely to encounter hazards and risks that could present dangers to yourself and others.
Many people suffer ill effects or accidental injury from hazards while at work. Industries such as agriculture, construction, transportation and warehousing are among the sectors where a high number of injuries are reported.
This refresher course is suitable for any employees or employers who need to learn about Risk Assessments within the workplace. This refresher course aims to show you how to develop a method to identify, assess and neutralise dangers within your workplace.
Objectives
At the end of the course, trainees will:
Cover what a Risk Assessment is, the benefits and who should conduct one as well the repercussions if an organisation doesn't conduct a Risk Assessment.
Cover what hazards and risks are, some examples and how to identify them at work as well as who can be more at risk than others.
Cover the steps involved in conducting a Risk Assessment and the hierarchy of control.