Retail Skills Academy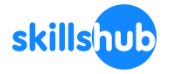 Course Overview
This course is designed to provide you with the essential retail techniques and sales strategies to provide excellent levels of customer service and at the same time make more sales. It's a "sales through service" approach. It has been created by expert trainers to improve performance and effectiveness for those working in the retail environment.
The course is CPD Certified. This is industry recognised benchmark for high quality training programmes. Supported by their quality assurance system, endorsement confirms that our training programme is professionally designed and delivered to exacting standards.
Our online training programme consists of 18 online training sessions (cira 25 minutes each) plus a short online test, that you can take from the comfort of your own desktop, mobile or tablet. The main purpose of the Retail Skills Academy is to provide a firm foundation of the key skills required in a modern retail setting. To achieve the Academy certificate, you must complete all 18 sessions (within a 12 week period) and request/complete the end of programme assessment which consists of 30 multiple choice questions.
All 18 courses are also available individually (although this "Retail Skills Academy package represents best value for those wishing to complete the full programme).
The sessions are practical and interactive. We don't believe in long, lecture like online training. Instead, this programme will get you engaged from the outset.
Who Takes This Course?
Existing retail assistants and retail executives
People who have had no formal training on the subject before
People who are not in work at the moment and want to gain a retail accreditation to help them obtain work
New staff as part of their induction programme
What Will You Gain From The Course?
Understand the key skills needed to be a success in retail
Learn the delicate balance between sales and service
How to use your product knowledge to "wow" your customers
Appreciate the importance of store presentation and merchandising – it can cost you sales!
Learn how to present yourself in the right way to make a lasting impression
How to use your body language and tonality to influence your customers
Appreciate health and safety factors that impact on your performance
Understand your customers mind-set as they enter your store
How to approach your customers in the right way without making them defensive
Learn how to unearth the needs and wants from your customers
Offer the right solution for your customer
Learn how to position your products and services based on customer needs
Create interest with features and benefits of your products and services
Learn how to overcome resistance, procrastination and objectives
Learn how to ask for the sale in the right way with no "hard sell"
Learn how to identify upsell and cross sell opportunities and how to offer them to your customers
Create a memorable experience at the point of sale and checking for completeness
How to handle phone calls, emails and internet sales in the right way
Understand how to handle difficult customers and complaints
Modules
Awareness of Your Competition
Creating Interest with Features & Benefits
Handling Complaints
Health & Safety in a Retail Environment
Overcoming Objections In the Buying Process
Personal Presentation & Hygiene Standards
Phone Calls, Emails & Internet Sales
The Balance Between Sales & Service
The Point of Sale
The Importance of Customer Engagement
Effectively Offering The Solution
Confidently Closing The Sale
Additional Selling Techniques
The Importance of Product Knowledge
The Key To Improving Retail Sales
The Principles of an Effective Store Layout
Understanding Different Customer Behaviours
Utilising Your Discovery Skills