Remote Working Masterclass: Working in a Global Team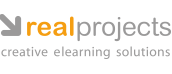 Course Overview
Transitioning from provisional remote arrangements to a fully integrated set of remote-working best practices requires immersive and effective training.
This course introduces the key skills needed to support global working.
The opportunity to work with a diverse range of talented people - wherever they are - is one of the major advantages of remote work. However, differences in language, culture and time zone can pose challenges as well as opportunities.
This course invites learners inside an established remote team, to learn how experienced remote workers collaborate with colleagues worldwide. Guided by audio narration, and engaging with interactive exercises and original animations.
Course Objectives
learners will be equipped to:
Create equality between colleagues in different locations
Break down language barriers
Manage cultural differences
Work effectively across time zones
The course takes 15 minutes to complete, and includes a final multiple-choice assessment.