Remote Working Masterclass: Time Management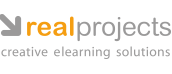 Course Overview
Transitioning from provisional remote arrangements to a fully integrated set of remote-working best practices requires immersive and effective training.
This course introduces one of the key skills cultivated by successful remote teams: effective time management.
Many remote teams work flexible hours with limited direct supervision. This is a major perk, and it often boosts productivity, but it requires all team-members to be effective at planning and managing their own time, as well as contributing to managing the team's calendar.
This course invites learners inside an established remote team, to learn how experienced remote workers manage their time. Guided by audio narration, and engaging with interactive exercises and original animations.
Course Objectives
learners will be equipped to:
Monitor productivity rather than hours
Maintain a work-life balance
Integrate personal time management with the team's schedule
The course takes 15 minutes to complete, and includes a final multiple-choice assessment.