Remote Working Masterclass: Running Virtual Events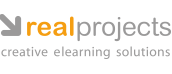 Course Overview
Transitioning from provisional remote arrangements to a fully integrated set of remote-working best practices requires immersive and effective training.
This course equips learners to run virtual events of all sizes, from internal training days to large conferences.
Making a success of an online event requires a willingness to embrace the opportunities and challenges of the format. This course invites learners inside an established remote team, to learn how experienced remote workers make the most of virtual events
Guided by audio narration, and engaging with interactive exercises and original animations.
Course Objectives
learners will be equipped to:
Choose the right digital toolset for a virtual event
Take advantage of digital features
Avoid the most common pitfalls of online events
Spark engagement and social interaction amongst guests
The course takes 15 minutes to complete, and includes a final multiple-choice assessment.