Remote Working Masterclass: Onboarding New Employees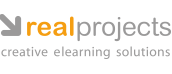 Course Overview
Transitioning from provisional remote arrangements to a fully integrated set of remote-working best practices requires immersive and effective training.
This course shows teams how to optimize the onboarding phase of the remote recruitment process. Learners will find out how to bring a new colleague into an existing remote team smoothly and effectively, as well as how to monitor and support new team-members.
In a co-located team, a lot of the onboarding process happens informally around the office. When you're onboarding remotely, you need to actively compensate for the absence of these informal processes. Otherwise, new hires can feel abandoned, unsure where to turn, or buried under a mountain of official onboarding documentation. At the same time, remote onboarding needs to cover a few areas that traditional onboarding doesn't.
This course invites learners inside an established remote team, to learn how experienced remote workers onboard new colleagues. Guided by audio narration, and engaging with interactive exercises and original animations.
Course Objectives
learners will be equipped to:
Plan for a new hire's first day, first week and first 90 days
Support a new hire to bond socially and professionally with the team
Provide ongoing support
Gather feedback on the onboarding process
The course takes 15 minutes to complete, and includes a final multiple-choice assessment.