Remote Teams: Staying Productive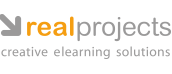 Course Overview
Working from home can unleash greater productivity, but only when remote workers have the skillset to manage their workload without direct supervision. Many workers used to the regulated environment of the office simply don't know how to manage their own time, or to find a work-life balance that suits them. Meanwhile remote leaders frequently struggle to supervise and drive productivity at a distance. When these problems occur, not only productivity but also wellbeing suffers.
"Remote Teams: Staying Productive" equips remote workers and leaders with the tools and knowledge they need to not only maintain but increase productivity while working from home. The 10-minute course - featuring rich, learning-focused animation, engaging interactive exercises and lively audio narration - identifies the pitfalls of remote productivity and provides strategies for unlocking the potential of remote work.
Course Objectives
By the end of the course, learners will know how to:
Balance work- and home-life
Develop personal time management strategies, and
Use project management tools to drive productivity
The course also includes a short assessment, so learners can test their mastery of the material.