Remote Teams: Solving Communication Problems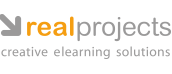 Course Overview
Working from home requires a slightly different approach to communication. While in-person conversation is shaped by dozens of familiar but unwritten rules, the etiquette of good virtual communication is still in flux. This can result in colleagues misunderstanding each other, choosing inappropriate tools for urgent or sensitive messages, and wasting time in delays and unnecessary back-and-forth. These kinds of problems can seriously impact a team's productivity.
"Remote Teams: Solving Communication Problems" equips remote workers and leaders with the knowledge they need to unlock the potential of virtual communication. The 10-minute course - featuring rich, learning-focused animation, engaging interactive exercises and lively audio narration - dentifies the most common problems that hamper remote communication and provides strategies for tackling them.
Course Objectives
By the end of the course, learners will know how to:
Establish good communication etiquette
Compensate for lost nuance by communicating more, and
Make digital tools more effective with appropriate training
The course also includes a short assessment, so learners can test their mastery of the material.