Remote Teams: Finding the Right Tech for You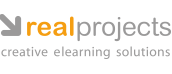 Course Overview
One of the biggest challenges for remote teams is finding the right mix of digital tools to support productive collaboration. What's more, many of the most common problems encountered by remote workers - delays getting information, faulty communication and many more - are caused at root by a failure to develop the right technology mix. It's not uncommon for teams to start feeling that working from home simply isn't for them, when all they need to do is find more effective digital tools.
"Remote Teams: Finding the Right Tech" equips remote workers and leaders to find the right tools and integrate them effectively into team processes, while avoiding common pitfalls. The 3-minute animation - with rich, learning-focused visual content and lively audio narration - covers the tech-search process from beginning to end.
Course Objectives
By the end of the course, learners will know:
Why it's important to find the right tech
Which functions and processes can be improved by digital tools
What to prioritise in a search for new tech, and
How to integrate new tools
The course also includes a short assessment, so learners can test their mastery of the material.