Remote Teams: Digital Security While Working From Home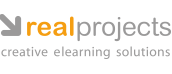 Course Overview
Working from home exposes employees - and the organisations they work for - to a range of cybersecurity risks. Remote workers are frequently targeted by phishing attacks and email fraud, and they are often more vulnerable to hacking, malware and viruses, and data theft. Meanwhile, the digital tools and systems on which remote teams depend create yet more openings for cyber-attack. These attacks can be costly for target organisations, and may entail severe reputational damage.
"Remote Teams: Digital Security" equips remote workers to recognise and combat digital security risks. The 3-minute animation - with rich, learning-focused visual content and lively audio narration - provides information and strategies which can significantly reduce the risk of a remote employee falling victim to a cyberattack.
Course Objectives
By the end of the course, learners will know:
What cybercrime is
How to spot phishing and email fraud
How to prevent malware attacks
Key strategies for password hygiene
The course also includes a short assessment, so learners can test their mastery of the material.