Remote Communication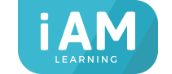 Overview
Sometimes working remotely feels a lot like working from a desert island. But only because the Wi-Fi's patchy, you get lonely, and it's hard to communicate with outsiders. But as a leader, it's up to you to communicate with your remote team, patchy Wi-Fi or no patchy Wi-Fi.
Working remotely is becoming the new normal for many companies. It can have huge benefits for your team in terms of inclusivity, work-life balance, and running costs. But there are communication challenges for leaders. This course will help you overcome them.
Outline Learning Objectives:
Utilise clear communication techniques to lead your remote team effectively
Why should I take this course?
This course is perfect for leaders with remote teams. Whatever industry you're in, more and more leaders are now having to adapt to managing and communicating with team members remotely. In this course you'll learn communication techniques to help you lead your remote team well.