Recruitment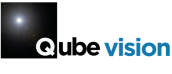 Course Overview
Do you attract new talent, or simply clones of current staff? How do you get the right people on board and enthralled? Improve your skills, confidence and techniques to keep exceptional employees.
Objectives
In this programme, we will examine and explore:
How recruitment campaigns work
Tracking the journey of your staff
Successful advertising campaigns
Positive onboarding and transitioning
How to keep your talented new employee
The critical pinch points and psychological impacts
The aim of this course is to improve your skills, confidence and techniques in recruiting and keeping exceptional employees. This course will take approximately 3 hours to complete.
Approach
The Recruitment course has been carefully designed to enable you to take the materials and apply the learning to yourself in manageable stages. To ensure you are able to interact with all the programme content, you will need:
Word processor
Spreadsheet software
Presentation software
PDF reader
Printer with paper and card
Speakers
Access to the internet
Web browser with ability to use work VLE/LMS
This course is broken down into manageable steps. This programme allows you to check your knowledge at relevant stages. Learning resources include:
Fully narrated media
5 videos
5 downloadable PDFs
3 word processed documents
2 podcasts
Signposting to suitable organisations
Supporting glossaries
Interactive elements
Ongoing assessment
Progress tracking
Target Audience
Managers