Recognizing Warning Signs of a Risky Situation to Prevent Workplace Violence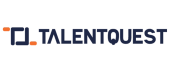 Course Overview
Welcome to the course on Recognizing Warning Signs of a Risky Situation to Prevent or Contain Workplace Violence.
Often, a violent situation is the result of an uncontained, escalating situation. By learning how to contain a potentially violent situation at the workplace, we can change the course of an argument and diffuse the situation before becomes difficult to contain.
This applies to situations where customers may become angry, or co-workers may resort to a physical altercation.
In cases where a stranger enters your workplace with a criminal intent, the key points of calming the attacker may be useful for buying time and protecting employees.
This is also applicable in the fourth type of workplace violence which is when a violent partner of an employee shows up at the workplace and may threaten the staff or become physically abusive in order to gain access to their partner.
This training is meant for:
HR professionals
Compliance professionals
Business Owners
Top Management
Learning Objectives
How to quickly identify the warning signs of a risky situation at the workplace
How to identify the warning signs of an employee who may be prone to violent action
How to diffuse an escalating argument with an angry customer/employee/assailant through scenarios
Deciding the right time to call for backup or help
The importance of administering hands-on first aid-training to all employees
About providing post incident support
*This course references US legislation and statistics.