Recognising a Skill vs Will Performance Issue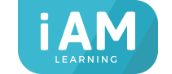 Overview
Find it hard to keep things tidy around the house? Do you chuck your clothes on the 'floor-drobe'? Are there dirty dishes stacked by the sink? Still not dealt with that weird smell that air freshener never seems to get rid of? It's not that you don't have the skills and can't clean up – it's just that sometimes you lack the motivation or 'will' to do so. It happens to us all, from time to time.
Hopefully your employees won't be that lazy in the workplace, but sometimes they can suffer from a lack of motivation. Other times, they might be given a job that's well out of their remit. As a manager, it's crucial for you to recognise if their performance issue is down to a lack of skill or a lack of will. This course will help you do just that and give you practical advice to help rectify the issue.
Outline Learning Objectives:
Identify whether a performance issue is due to a skills gap or a lack of will so the correct actions can be taken
Use the 'Skill/Will' matrix to identify the best management approach so employees are suitably assisted
Take appropriate steps to rectify an employee's skill or will gap so they remain focused and productive
Why take this course?
Everyone will run into a performance issue at some point in their professional careers. Either they don't have the necessary skill or are not motivated to keep going. Sometimes it can even be both! This course will help you identify the issue and take steps to fix it. Suitable for anyone in leadership or management positions, it'll explain the best approach to deal with employees with skill and/or will gaps, so your staff's productivity and performance don't slip.