Raising Resiliency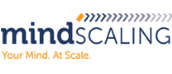 Overview
This new micro-learning series, based on the bestselling work of Jen Shirkani, author of Choose Resilience: Break Out of Your Comfort Zone Using the Power of Emotional Intelligence.
Most of us want to be happy and comfortable in life, but what if staying comfortable was the very thing that is holding us back and keeping us from our true happiness?
In this new series, Jen Shirkani challenges the notion that comfort is always a good thing, and instead inspires you to break out of your safe spaces to achieve personal and professional dreams.
With the backdrop of her own story of struggle woven throughout the learning experience, Jen shares practical strategies for overcoming personal challenges using the MOST model – Motivation, Optimism, and Stress Tolerance.
In this course you will learn:
To strengthen your emotional intelligence and build interpersonal skills, stamina, and resilience.
To embrace challenge as a positive catalyst for change.
Create strategies to increase your level of effectiveness through times of change.
About the Author
Jen Shirkani is a nationally recognized expert on emotional intelligence and a featured speaker at national and state conferences, universities, government agencies, and at business organizations around the world. She is the author of award nominated Ego vs EQ, a leader's guide to leveraging the power of emotional intelligence.
Jen has spent over 25-years working with organizations from the Fortune 50 ($40B) to family-owned entities as a business consultant and executive coach. In addition to emotional intelligence, she frequently speaks and writes about workplace challenges, including interviewing and selection, employee engagement and motivation, generational differences, and coachability.