Question Thinking: The Key to Transforming Mindsets and Results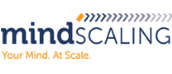 Overview
Motivation, engagement, creativity, and collaboration all depend on our mindsets, communications and questions. So do our results - as individuals, teams, and organizations. Simply put, a judgmental (Judger) mindset undermines success and Learner mindset accelerates it.
The Question Thinking approach provides the key to changing our mindsets, our questions, and our results. Many people say it's the missing "how to" that they've been searching for.
This eLearning course is based on the practical and proven insights in Marilee Adams' international bestseller, Change Your Questions, Change Your Life: 12 Powerful Tools for Leadership, Coaching, and Life. Discover the difference it can make for you and accomplishing what you care about.
In this course you will learn to:
Apply Question Thinking principles and practices for more effective and satisfying decisions, behaviors, relationships, and results-at work and at home.
Appreciate the benefits of Question Thinking as a mindful and practical approach for learning, living, development, and change.
Recognize how the two success factors of Question Thinking (mindsets and questioning) provide more successful communication and outcomes.
Recognize the limitations of Judger mindset, the positivity of Learner mindset, and how to predictably switch from Judger to Learner.
Benefit from learning how the power of questions impacts thinking, communicating, behaving, relating, and results
About the Author
Marilee Adams, Ph.D., is an author, executive coach, facilitator, and professional speaker. She is president and founder of the Inquiry Institute, a consulting, coaching, and educational organization and the originator of the QUESTION THINKING™ methodologies.
Marilee is the author of Change Your Questions, Change Your Life: 12 Powerful Tools for Leadership, Coaching and Life, 3rd edition, a best-selling business and relationship fable about an executive coach and inquiring leadership.