Qlik Sense Advanced Training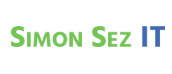 Course Overview
Reviewers have called Qlik Sense "the most advanced and powerful BI software on the market." This course builds upon the basic groundwork we covered in our beginners' course, allowing students to explore the application's more sophisticated data analysis and visualization capabilities. Here is your chance to get hands-on experience with Qlik's higher-level data modeling, analytics, reporting, and chart- and script-level functions.
This is a comprehensive course that will guide you to putting Qlik Sense's Business Intelligence (BI) and data discovery methodologies to work in real-world use cases.
Join our expert instructor and delve more deeply into this flexible and feature-rich application and the many ways it can help you make best sense of your data.
The course includes access to practice exercises and downloadable data files to work with.
Learning Objectives:
In the ten sessions of this course, here are some of the things you will learn:
How to use system and user-defined variables effectively
How to use a variable's input to create dynamic dimensions and measures
To maximize the dynamic loading feature to import data from diverse sources in numerous ways
To write powerful and elegant scripts and subroutines
How to make the most of Qlik Sense's conditional functions, including Match and Pick and to work with the values the functions return.
How to use the Alternate States feature to create and compare visualizations
To use Cascading Style Sheets (CSS) to design highly customized visualizations and dashboards
To use geo-analytics and spatial functions to work with location-based data
How to layer components with functions such as the Bubble, Line, Area, Heatmap, and Geodata Layers.
To transform data with Qlik's toolbox of analytical functions to perform geometric, aggregating, route-based, and look-up operations.