Protecting your business from cyber attacks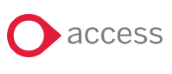 Overview
This activity explores specific risks, responsibilities and the processes required to enhance your organisational resilience to cyber attacks.
This course forms part of the Access Group's latest range of cyber security training. It is accredited and endorsed by the UK's National Cyber Security Centre (NCSC), an organisation with a mission to make the UK the safest place to live and work online
Objectives
On completing this activity, you will be able to:
Recognise the importance of planning for a cyber attack,
Apply critical steps to prepare your organisation for a cyber attack,
Identify the risks associated with your supply chain,
Manage supply chain cyber risks effectively, and
Enhance organisational resilience against cyber attacks.