Protecting Your Mental Health During the Covid-19 Pandemic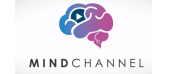 Course Overview
Global crises, such as the recent COVID-19 pandemic, throw a wrench into our normal schedules. But while we should all take this threat seriously, that doesn't mean we need to live in fear. There's still plenty of reasons to be happy. Let's talk about some ways you can protect your mental health during times of uncertainty.
Learning Objectives:
Learn how to breathe to reduce stress.
Learn techniques for protecting your mental health during the Covid-19 Pandemic.
Audience
All
About Mind Channel
This course module forms part of the Mind Channel micro-learning library which is comprised of similarly short, bite-sized modules, all of which are fun and informative and unlike anything else on the market. The full resource covers everything from personal development to leadership to sales, project management and more. Mind Channel content can be licensed as a complete library and also by subject area, providing users with an eclectic resource for work-skills and personal effectiveness.
The full library is comprised of over 50 modules covering the following core subjects:
Career Development
Building Your Career Brand
Excel
Leadership
Personal Development and Effectiveness
Project Management
Sales and Customer Service
Mindfulness