Project planning. Part A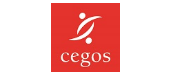 Introduction
Why waste time creating a project schedule that is likely to change regularly throughout the project?
This is a question that all project managers should ask themselves!
In this module, you will learn that the issues involved in project planning go far beyond the creation of a simple color diagram.
Module Objectives
By the end of this module, you will know how to:
By the end of this module you will be able to define the most appropriate schedule presentation method for your project.
You will also be able to work through the project planning process with your team.
Module Program
Choosing an appropriate project presentation method: the milestone diagram or Gantt chart.
Listing activities, identifying the continuity constraints, drawing up a logical succession of tasks, and determining the duration of activities.
Key Advantages
The planning process is addressed through a fun case study, allowing you to learn about the key phases step-by-step.
Through explanatory videos and interactive activities, you will cover the key notions and be able to transfer them into your context.
Target Audiences
Anyone who is involved in projects and wants to improve their project management skills. Current or future project managers.
Progression
This is one of two learning modules on this topic. On completion it its recommended that you progress to Part B.