Project management essentials. Part A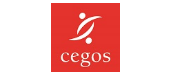 Introduction
The company is bursting with new needs, driven by an external environment that's constantly on the move and internal activity constantly looking for progress.
These needs demand high-performance responses, that are rapid... and low-cost!
Although some operating approaches allow organizational flexibility to get things done through informal exchanges, a completely new requirement and the multiple responsibilities it entails can legitimize running it as a formal project.
Module Objectives
By the end of this module, you will know how to:
By the end of this module, you will be able to define the objectives of your project, organize the key phases and set milestones to help you make the right decisions at the right time.
You will learn how to identify the various stakeholders and establish a suitable governance mechanism.
Module Program
Defining what a project is.
Identifying the project objectives.
Mastering the performance-cost-deadline triangle.
Organizing the key project phases and setting milestones.
Identifying all the project stakeholders.
Key Advantages
This module sets out the essentials of project management in an accessible and instructive way. The practical tools and quizzes will give you the information you need to manage your projects.
Target Audiences
Anyone who is involved in projects and wants to improve their project management skills. Current or future project managers.
Progression
This is one of two learning modules on this topic. On completion it its recommended that you progress to Part B.