Project Management Lifecycle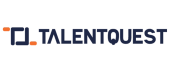 Course Overview
Project Management is the practice of applying knowledge, skills, tools and techniques to deliver on a specific goal within a specified time-frame and budget. No matter what industry you're in, knowledge of project management is an important tool that can benefit your organization or business grow through new initiatives. Remember, in order to qualify as a project, the 'project' should have a specified start and end date and must be outside the scope of regular operations.
After understanding what Project Management is, let us dive into the various phases of a project, also known as Project Management Lifecycle. The main phases of a Project Management Lifecycle are: Initiation, Planning, Execution & Monitoring; and Closure. We will go through each of these phases one by one.
Learning Objectives
Describe all four phases of the Project Management Lifecycle
Explain key elements that comprise each phase of the Project Management Lifecycle
Effectively initiate a project and ask the right questions at its initiation.
Execute the project with efficiency and learn how to use technology to your advantage.
Describe the requirements for a successful project closure.