Project 2013 - Level 6 - Tracking, Reporting and Tools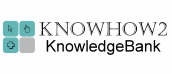 About the course
The Project 2013 - Tracking, Reporting and Tools course is in the Microsoft Specialist exam 74-343 range. You will learn how to track progress and generate reports. You will also create new projects from existing, and use the Team Planner and Task Inspector.
Modules
There are 5 modules in this course
Tracking Progress
Generating Reports
Visual Reports
Creating Projects from Existing
Project Tools
Course features
Simulation training replicates the software you are learning providing a realistic learning experience.
Learn how to perform tasks at your own pace and interactively by following easy step-by-step actions.
Reinforce your knowledge at the end of each lesson by completing interactive and multiple choice quiz questions.
Assess your skills at any time by undertaking the Course Test.
Lessons can be completed within 30 minutes so training can be undertaken in "bite" size pieces.
Bookmarking allows you to learn in multiple training sessions.
Course navigation features allow you to jump directly to specific topics of interest quickly and easily.
Designed for people who require initial and refresher training activities.
Available on-line 24 hours a day.
Version for Mobile Devices.
Review course content with eBooks.
Course Topics
Tracking and ReportingTracking Progress
Track Actual Progress;
Update Task Progress;
Update Multiple Tasks;
Display Project Statistics;
Use Timephased Fields;
Show Actual Work Data;
Reschedule Incomplete Tasks;
Generating Reports
Generate Dashboard Reports;
Use Project Overview Reports;
Customise Reports;
Use Resource Overview Reports;
Remove Charts;
Add Images;
Apply Date Range Filters;
Add Titles;
Rename Reports
Visual Reports
Create Visual Reports;
Print Visual Reports;
Existing Projects and ToolsCreating Projects from Existing
Create Projects from Existing;
Change the Start Date;
Cancel Work for Tasks;
Mark Tasks as Inactive;
Display Project Summary Tasks;
Create Custom Fields;
Enter Formulas and Functions;
Display Graphical Indicators;
Project Tools
View Resource Availability;
Highlight Critical Tasks;
View Total Slack;
Use the Task Inspector;
Set Inspect List Options;
Use the Team Planner;
Save a Project as a Template;
View Templates;