Productivity Pack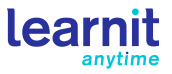 Make Accurate Time Estimates
We can all get better at accurately estimating time.
This tool is a time estimation process that will help you better manage your personal AND professional life.
In four simple steps, you'll learn how to change the way you talk and even think about time.
Plan for Effective Meetings
There's nothing worse than an unorganized, unproductive meeting. People constantly look at their phones, no clear goals have been set, or worst of all, two colleagues don't even get along.
In five easy steps, learn how to prepare and plan the most rewarding and worthwhile meeting possible.
Taking this course will not only make your virtual or face-to-face meetings more effective, but easier as well.
Plan Your Day in 18 Minutes
We all need rituals and structure to calm down, focus, and be more productive. Leaving enough time to properly plan and schedule on a daily basis can seem like a daunting task.
Managing your day is much easier when it only takes 18 minutes.
In this course, you'll learn how to set your intention, check in with yourself, and accomplish goals, all in the most time-efficient way possible.
Four Attributes of Effective Meetings
Most of us spend a significant amount of time in meetings.
Without a proper structure or set of guidelines, meetings often end up being disorganized and unrewarding.
When it's your turn to run a meeting, use the Four Attributes of Effective Meetings to avoid these mistakes and make your meeting as productive as possible.
Analyze Task Importance & Urgency
When you're stuck with a long list of competing priorities, deciding what to tackle first can be challenging and headache-inducing.
The Urgent/Important Matrix is a tool that makes both big and small tasks much easier to map out and prioritize.
By the end of the course, you'll be honing your scheduling skills and taming your overgrown lists of priorities once and for all.
Goal Setting Best Practices - S.M.A.R.T.
A lot of people agonize over creating goals, because they think it's going to be complicated or take too long
This course uses the SMART model to simplify and shorten the goal setting process and help you come up with more realistically obtainable objectives.
Eliminate the overthinking today and create more goals, more easily.
How to Say "No" Professionally
It's not easy to thrive in a chaotic work environment.
Learning how to say "No" professionally is an incredibly useful tool when you find yourself regularly taking on more than you can handle.
In 3 easy steps, learn how to consider your own priorities first, be more open to negotiation, and in the end, politely and professionally decline a request.