Procurement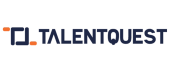 Course Overview
The function of procurement is to manage the whole process of purchasing products. A procurement department is responsible for activities such as receiving bids, evaluating prices and terms, negotiating deals, placing orders with suppliers, receiving deliveries, conducting quality reviews, and more. A unique aspect of the procurement process is that it is not limited to buying goods and services for an organization. It also covers the acquisition of necessary resources, such as office supplies or raw materials, when needed. Procurement involves buying anything that is required to maintain operations.
Learning Objectives
Define procurement and understand what it means to an organization
Identify the steps required in the procurement process
See the value procurement brings to an organization.
*This course references US legislation and statistics.