Process Mapping - Learn a Number of Methods to Map Processes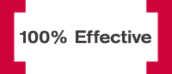 COURSE AT A GLANCE

Duration (to read the materials): 250 mins
Total Duration (to complete the course): 10 hours
Language: UK English
Voiceover: UK English
Format: Animation, interactivity, exercises
Exam included: YES
COURSE OVERVIEW
This Lean Process Mapping course will demonstrate how being able to visualise a current process can reveal problems and waste. Through illustration, simplified processes can then be adopted resulting in improved overall performance. Business Process Mapping clarifies complex systems and chains of communication, quickly identifying problems in the workplace and consequently speeding up recovery time. This course includes theory, practical examples and exercises, and the process maps covered are:
SIPOC process maps
Value Stream Mapping (VSM)
Swimlane process maps
Y=F(x)+e process maps
Activity diagrams
Spaghetti diagrams
IDEF Modelling
'To be' process maps
LEARNING OBJECTIVES
This course will equip you with the skills you need to understand processes and map them clearly to illustrate areas for improvement. You will receive 10 CPD points and will:
Understand the concepts and commonly used techniques of Lean Process Mapping and how to run basic Process Mapping training yourself
Be able to identify the most appropriate level of mapping for a particular situation
Know how to work with a team to generate the various types of process maps
WHO SHOULD TAKE THIS COURSE?
This course is designed for anyone who has responsibility for problem solving, especially in connection with resource management, customer satisfaction or problem avoidance.
REVIEWS