Process Flow Mapping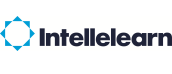 Overview
This course will help people learn the principles of Process Flow Mapping and show how to apply the principles within their work environment.
The learner will understand that the purpose of Process Mapping is to use diagramming to understand the processes we currently use and ask what is expected of us; what should we be doing to provide better customer focus and satisfaction.
The benefits of implementing Process Mapping Techniques include:
Remove waste in processes
Allow you to see 'the big picture'
Solve process issues
Quick analysis of process flows
Upon completion of this course, learners will be able to understand the key principles of Process Flow Mapping and will be able to discuss how to drive benefits such as:
Increase understanding of a process
Analyse how a process could be improved
Show others how a process is done
Improve communication between individuals engaged in the same process
Provide process documentation
Plan projects
Training Outcomes:
By the end of the course learners will:
Understand the principles and benefits of process flow analysis
Be able to deploy a process flow analysis
Know how to improve a process flow efficiency
Know how to establish and link the analysis activity with other lean/CI business processes
This Intellelearn Process Flow Mapping course includes:
Stop-Start technology meaning you learn at your convenience
All device compliant meaning you can use laptop-tablet-smartphone at anytime
Developed by Continuous Improvement Professionals
Accredited by CPD
Approximate duration: 15 minutes
Accreditation:
This Process Flow Mapping online course is fully accredited by CPD.
Format:
The course is divided into modules with a short quiz at the end of each to test your knowledge. Once you have progressed through each of the modules you can access a quiz which consists of multiple choice questions based on the material that you have studied.
Duration:
The Process Flow Mapping course takes approximately 15 minutes to complete. As an e-learning course you can complete this training in convenient stages.