Private Fostering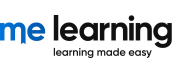 Overview
Private Fostering is where the parent or parents of a child make a private arrangement with someone who is not a close relative, to care for that child for a period of 28 days or longer. The child must be under the age of 16, or under the age of 18 if disabled.
Audience
This course is intended for everyone, including parents and foster carers, children and young people, professionals and volunteers and members of the public. For example:
**Parents and private foster carers **need to be aware of their responsibilities around private fostering arrangement, including the requirement that they notify the local authority about such arrangements. It is also important that they are aware of the support the local authority can offer them
**Children and young people **who are the subject of private fostering arrangements should also be aware of what a private fostering arrangement means for them and what their rights are (including their right to have their views heard and taken into account)
**Professionals **and volunteers in the following categories may be in a position to raise awareness of private fostering arrangements with the Local Authority and / or parents and carers:
Social Care Staff
Services for young people and youth activity schemes
Schools and nurseries
Education welfare officers
Housing providers and housing officers
Drug and alcohol projects
General Practitioner's surgeries, health visitors, midwives and hospital staff
Refugee groups and organisations working with unaccompanied asylum seeking children
Police
Probation service
Youth Offending Teams
Children and Family Court Advisory and Support Service
One-stop shops and drop-in centres
Citizen's Advice Bureau and other advice centres
About this course
The course contains additional resource materials, useful links and a refresher guide.
Objectives
This course will enable you to:
Learn what Private Fostering is
Look at the legislation and regulations that have an impact on Private Fostering
Understand the role and duties of local authorities with regards to Private Fostering
Discover what you need to do when you become aware of a Private Fostering arrangement
Learn where to go for further advice and guidance on Private Fostering
Content
Here are a few of the topics covered in this course:
What is private fostering? | Private fostering agreements | What the private foster carer must do | What the birth parent must do | The risks of private fostering | Is this a private fostering arrangement? | The role of local authorities | Timescales for action | Private fostering assessment process | Legislation | Scenarios: Tim; Ellen; Emma; Luke; Bola