Prince 2 Overview, Principles and Organization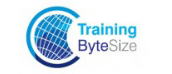 Introduction
Understand the key ingredients needed to create the perfect method using the PRINCE2® recipe to help run your projects more successfully.
Within this module you will learn how to define a project alongside the fundamental principles, themes and processes which make up the basis of the PRINCE2® methodology. Upon completion of this Bytesize session you will also gain an understanding of the levels of management and team structure required to follow the instructions of the recipe to create the perfect PRINCE2® project.
The PRINCE2 course on this page is offered by Training Bytesize, ATO/Affiliate of AXELOS Limited.
PRINCE2 is a registered trade mark of AXELOS Limited. All rights reserved.