Preventing Money Laundering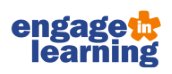 Course Overview
How do you guard against handling money that's the proceeds of crime? Training everyone to be aware of the Proceeds of Crime Act and Money Laundering Regulations so they can conduct appropriate levels of due diligence is essential. Case study examples illustrate the key points of the law and help learners to apply the principles to their situations.
Key Learning Points:
Meaning of Proceeds of Crime Act
Meaning of Money Laundering Regulations
How to identify Money Laundering
Know Your Customer
Offences under the Act and Regulations
How to carry out due diligence
Course Outcomes:
Describe the offences under the Proceeds of Crime Act, Terrorism Act and Money Laundering Regulations
Recognise the risks of money laundering in business
Recognise when enhanced due diligence is necessary
Know how to report suspicious activity
Target Audience
All employees in money/property handling roles.