Preventing Accidents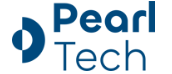 Course Overview
We all know that workplace health and safety is important and many of us would be able to act if an emergency occurred. But how many of us actually know how to minimise the hazards to prevent accidents in the first place? If you're guilty of not giving the hazards at work a second thought, Preventing Accidents is the online course for you. It will teach you how to identify and assess hazards and put effective prevention measures in place to reduce the risk of accidents.
Who is this course for?
Preventing Accidents is ideal for staff and managers alike, as everyone has the responsibility of creating a safe environment to work in.
What will you get from this course?
By completing Preventing Accidents, you will have the ability to make your workplace a safer space. You'll possess the skills to assess the severity of a hazard, take appropriate action to control and minimise the risks involved and know how to cope with accidents and dangerous incidents if they do arise.
When you have completed this course, you will be able to:
Spread awareness of risks and hazards throughout your organisation
Recognise the common workplace hazards and assess their associated risks
Carry out risk assessments and job safety analyses with confidence
Use suitable management tools to reduce the likelihood of workplace accidents
Implement safe systems of work to minimise risks in your working environment
Respond appropriately if an accident does occur and understand your priorities
Report and investigate accidents and learn from them for the future
Course features
Case study-based material for an engaging study programme
Additional resources so you can take your study further
'And Finally…' section allows you to put your learning into practice
Glossary of useful terms