Prevent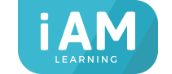 Overview
Changes in behaviour, appearance and friendship groups are common among children and teenagers. These may arise as a result of hormonal or environmental factors, and don't necessarily indicate a cause for concern. Sometimes, however, such changes can be signs that an individual is at risk from radicalisation. This means they could be enticed into supporting and/or committing acts of terrorism.
If you're worried about someone, there is practical help and guidance available. Prevent is a government strategy which acts as an early intervention programme to steer vulnerable individuals away from radicalisation and extremism.
By the end of this course, you'll be able to:
Explain Prevent and its role in helping people avoid being drawn into terrorism
Identify children and young adults who are at risk from radicalisation
Demonstrate safeguarding procedures to protect vulnerable individuals
Why should I take this course?
While anyone is at risk from radicalisation, children, teenagers and young adults are particularly vulnerable. This course is suitable for parents, carers, teachers and anyone who works or volunteers with children and young people. It will help you to spot the signs and take steps to prevent radicalisation from taking hold.