Prevent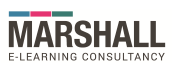 Course Overview
This course on Prevent will help you deliver your commitment to your students in higher education. It offers practical support and advice to support the wellbeing and Prevent agenda of your university, by giving you the skills to better meet the needs of your students, staff and visitors.
Built using our mobile-friendly courseware, this course will fully prepare your learners on balancing the needs of free speech and open debate that is so vital to academic discourse, with the duty of care for the wellbeing of students and staff.
This Prevent E-Learning course has 4 key sections:
Freedom of Speech
External Speakers
Prevent
Safeguarding
By the end of the course, learners will feel more confident about their responsibilities in identifying and reporting instances of radicalisation and extremism, as well as best practice when booking events and external speakers.