Prevent Duty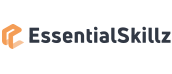 Introduction
The Prevent Duty Prevent eLearning course has been designed for people who work in a UK educational institution so that they can develop a clear understanding of their duties under the Counter-Terrorism and Security Act. The course examines the Prevent strategy and how this strategy is applied to their role working in an educational setting.
Course Overview
Educational institutions and childcare providers in the UK now have responsibilities under the Counter-Terrorism and Security Act 2015 to identify children and young people who may be at risk of radicalisation and to know what to do if they are identified. Captured under the Prevent Duty, the focus on protecting children and young people from radicalisation is now seen as similar to protecting them from other harms ?such as neglect, sexual exploitation, drugs and gangs ?and, as such, should be considered as part of the institution? wider safeguarding duties.
The EssentialSkillz Prevent Duty eLearning course outlines the key responsibilities under the Prevent Duty and provides awareness training on how to help safeguard individuals from extremism. The course explains what extremism and radicalisation are, and how to identify children and young people who might be vulnerable. It also explores related issues, including freedom of speech.
The online course provides practical suggestions to guide teachers and other employees within schools, colleges, universities and childcare providers on what to do if they identify a vulnerable child or young person. A key element is the importance of services and institutions working together, so that early support can be provided to vulnerable individuals.
The course also explores the role of the Internet in radicalisation and why information through this medium must be critically analysed.
Main Sections within the course:
Prevent Duty introduction
Identifying Factors
Providing Support
Reporting Concerns
Final Test
Target Audience
The Prevent Duty eLearning module is specifically targeted at educators and anyone working with students within the community.
Course Objectives:
To explain what the Prevent Duty is.
To discuss risk factors that suggest an individual may be at risk of becoming radicalised or involved in terrorism.
To highlight what action to take if an individual is suspected of being at risk to radicalisation, extremism or getting involved in terrorist activities.
To provide information on how to help build resilience to radicalisation and extremism.
To define British values.
To outline the Channel process.