Pressure Area Care Awareness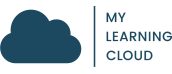 Course Overview
This pressure area care elearning module will provide you with an understanding of pressure are care and ensure you know the need for good pressure care management. Th course will also make you aware of best practice, and the ethical and legal implications that exist when providing care to an individual with pressure sores. The aim of this course is that all learners can gain a clear understanding of how to provide effective pressure care management, adhering to best practice guidelines and all related legislation.
Course Outcomes
By the end of this e-learning module, you will have an understanding of the following learning outcomes:
Understand the anatomy and physiology of the skin in relation to pressure area care.
Be aware of best practice in relation to the role of the carer when undertaking pressure area care.
Understand the need for good pressure care management.
Understand the resources available for pressure care management and how to access them.
Understanding key messages when preventing pressure ulcers.
The ethical and legal implications around client care.
The use of a holistic approach to pressure area care.