Presenting Financials In Office 2010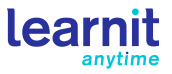 Who it's For:
This course is designed for individuals who want to combine the data analysis tools of Microsoft Excel with the presentation capabilities of Microsoft PowerPoint.
What it is:
This course is all about getting the most out of your business data and presenting it in the fastest, most flexible way.
What You'll Learn:
You will learn how to uncover the key values for your business, turn those values into well designed, user friendly charts, and incorporate those charts into a professional PowerPoint Presentation.
Topics
Course Topics
Automatic Subtotals
Pivot Tables
Pivot Charts
Proper Chart Selection
Creating Data Charts
Creating Data Charts
Formatting Charts
Conditional Formatting
Inserting Sparklines
Linking Excel Charts in PowerPoint
Animating Charts