Preparing and structuring the annual performance review. Part B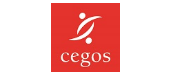 Introduction
The annual performance review is a key component of a manager's duties. Its success is dependent on your commitment and on a climate of trust between you and your coworkers.
You will need to know how to set motivating objectives that align with the organization's strategy and review the performance of your coworkers, using a rigorous method and employing the correct listening and communication techniques.
Module Objectives
By the end of this module, you will know how to:
Conduct the main phases of an annual performance review.
You will identify the key facts you need to gather to deliver an objective, shared assessment. You will learn how to set SMART objectives and to carry out regular update meetings throughout the year to support your coworkers' performance.
Module Program
Structuring annual performance reviews.
Conducting the review phase.
Setting objectives and concluding.
Key Advantages
Through exercises and short videos, you will identify the pitfalls to avoid and best practice to adopt, to ensure that your annual performance reviews keep your coworkers committed and motivated.
Target Audiences
All managers who carry out annual performance reviews.
Prerequisites
It is recommended that you first complete Part A of this course.