Premiere Pro Intermediate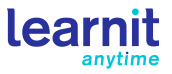 Who it's for: Anyone looking to create, edit, and enhance digital videos.
What it is: Premiere Pro is the authority on digital video editing software. Easy to learn, yet feature-rich, Premiere Pro has everything a user needs to create digital video projects of any length or complexity.
What you'll learn: Learn how to organize our assets so we can edit our projects in the timeline. Editing includes slicing, cropping, slipping, sliding, adding markers and more. We also cover some pro tips on creating in and out points, tons of keyboard shortcuts, changing the speed of clips, and some basic video effects.