Premiere Pro Beginner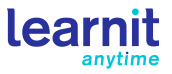 Who it's for:
Anyone looking to create, edit, and enhance digital videos.
What it is:
Premiere Pro is the authority on digital video editing software. Easy to learn, yet feature-rich, Premiere Pro has everything a user needs to create digital video projects of any length or complexity.
What you'll learn:
First, students learn how to navigate and customize the Premiere Pro interface. We quickly get into importing your own assets which include video clips, still images, and audio.