Premiere Pro Advanced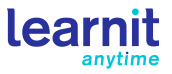 Who it's for:
Anyone looking to create, edit, and enhance digital videos.
What it is:
Premiere Pro is the authority on digital video editing software. Easy to learn, yet feature-rich, Premiere Pro has everything a user needs to create digital video projects of any length or complexity.
What you'll learn:
We learn how to create slideshows, add transitions, work with basic audio techniques, add text, and finally how to export your videos so you can easily upload or share them.