PowerPoint 2019 Advanced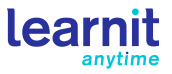 Who it's for:
Do you have a big presentation coming up? Increase your PowerPoint skills with our effective, easy-to-follow training. This course is designed for PowerPoint users of all skill levels. Learn tips and tricks, new features, and more to make your next presentation stand out.
What it is:
PowerPoint 2019 is the latest version of Microsoft's legendary presentation tool. It's jam-packed with enhancements to old, trusty features, along with a few new advancements. Heighten the quality of your presentations with PowerPoint 2019.
What you'll learn:
We'll explore the slide master and learn how to save a ton of time with templates. Finally, we'll go over Microsoft's freshest PowerPoint features, such as screen recordings, enhanced presentation mode, and the powerful morph transition.