PowerPoint 2003 Advanced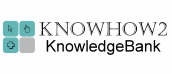 About the course
The way a business communicates with customers, employees and other organisations can have a huge influence on its success and productivity.
The famous psychologist Albert Mehrabian demonstrated that the way people take in information during a presentation is 55% visually, 38% vocally and only 7% through text. Put simply, a strong visual presentation will make your audience remember you - and your message.
PowerPoint is used to create eye-catching slide shows, overhead transparencies, printed handouts and speaker notes. This course shows employees how to use PowerPoint to prepare effective presentations so that they can get their message across clearly - saving time and improving business performance.
You'll learn how to
use graphic features and drawing tools to create and edit pictures adding lines, shapes, text and boxes
use more advanced drawing tool features, adding AutoShapes, rotating, filling and aligning objects
modify existing toolbars and creating and customising a new menu
customise an existing template design altering its colour scheme and background
add a bar and pie chart to present numeric information
create a simple table and modify and enhance an existing table
save and publish your PowerPoint presentations as a Web page
understand Online Broadcasting including recording and saving a broadcast
Modules
There are 20 modules in this course:
Basic Drawing Shapes
Advanced Graphic Features
Adding ClipArt and Images
Clip Organizer
Customising Toolbars and Menus
Customising Templates
Organization Charts
Creating Charts
Enhancing Charts
Inserting Excel Charts
Creating Tables
Modifying Tables
Linking Word Tables
Publishing Web Presentations
Using Hyperlinks
E-mailing Presentations
Reviewing Presentations
Working with Multiple Revisions
Online Broadcasts
Scheduling Online Broadcasts
Course features
Simulation training replicates the software you're learning, providing a realistic learning experience.
Learn how to perform tasks at your own pace and interactively by following easy step-by-step actions.
Reinforce your knowledge at the end of each lesson by completing interactive and multiple choice quiz questions.
Lessons can be completed within 30 minutes so you can do your training in bitesize pieces.
Bookmarking allows you to dip in and out, so you can learn whenever suits you.
Course navigation features allow you to jump directly to specific topics of interest quickly and easily.
Designed for people who require initial and refresher training activities.