Power BI Master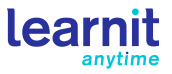 Who it's for:
Business Analysts, Data Analysts, and everyone in between looking to take the next step in data processing and visualization.
What it is:
Power BI is Microsoft's business analytics platform. It's designed from the ground up to take mass sets of data and organize, analyze, and visualize it using live dashboards and interactive reports.
What you'll learn:
Users will learn useful functions to help take data to the next level.