Power Automate Advanced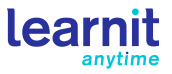 Who it's for:
Anyone looking for a way to automate processes and tasks in the Microsoft ecosystem and beyond.
What it is:
Microsoft's cloud-based application used to create workflow processes that automate tasks and work-based activities. Power Automate lends itself to efficiency, as it takes many of the manual tasks performed on a daily basis and automates them through a series of steps within workflows (flows). These flows can be executed on a schedule, instantly, or in response to a trigger (an event that starts the process). Receiving an email with an attachment, modifying an item on SharePoint, and receiving a Form response are all examples of triggers that we'll cover in this course.
What you'll learn:
In this course we will learn about integrating Power Automate with Microsoft Forms, Planner, Project, Teams, and Power Apps. Lastly, we monitor flow statistics and metrics.