Power Apps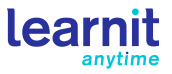 Who it's for:
Anyone looking to create and/or use powerful custom business apps.
What it is:
Power Apps is a suite of apps, services, and connectors, as well as a data platform, that provides a rapid development environment to build custom apps for your business needs. Using Power Apps, you can quickly build custom business apps that connect to your data stored either in the underlying data platform (Microsoft Dataverse), or in various online and on-premises data sources (SharePoint, OneDrive, SQL Server, Microsoft® 365, Dynamics 365, and more). Power Apps enables users to create feature-rich, custom apps without writing code. You can also create apps from scratch or use the collection of templates available.
What you'll learn:
This course is designed for app makers/creators, app users, and some other minor roles. You'll learn about different types of apps (canvas, model-driven, and portal apps). We'll create a new canvas app from scratch that will be used to review pertinent financial data. You'll learn about the Power Apps interface, connecting to a data source, working with app screens, changing properties, saving an app, and playing an app. Then, we'll move on to creating apps from SharePoint lists and a variety of other data sources. Along the way, you'll learn how to work with Power Apps components such as galleries, forms, screen controls, images, and format controls. We'll show you how to access and share apps. Finally, we'll end the course with a bonus section on adding Power BI to a Power App.