Planning a Powerful Presentation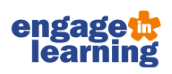 Course Overview
Every successful and engaging presentation starts with effective planning. Learn how to set clear objectives, analyse your audience so you see things from their viewpoint, plan for the location and develop contingency plans.
Key Learning Points:
Define the objective of the presentation
Understand your audience
How to meet your audience expectation
How to handle questions
Course Outcomes:
Be aware of what you seek to achieve and set clear objectives for your presentation
Develop a checklist to analyse the needs, attitudes and expectations of your audience
Maximise the opportunities available to you – location and length of presentation, key players attending
Make contingency plans for when things go wrong
Adopt the appropriate delivery style to suit your audience, objectives and venue.
Target Audience
All employees