Physical Security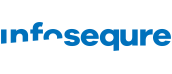 Overview
Physical security protects the people and properties of an organization, but also information. Besides technical security, information also needs physical security. The most important threats against which physical security protects an organization, are intentional threats from people. Examples are theft and accidental access. In this training you will learn which measures an organization can take to ensure physical security and what your role is in this.
Learning Objectives:
After the training you will be able to answer the following questions:
What is physical security?
Why is physical security important?
How do you contribute to physical security yourself?