Photoshop Elements 15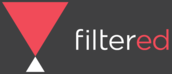 Overview
Make your business's photos and collateral stand out. You don't have to be a professional photographer to make your photos look spectacular. In fact, you don't even need to take the "perfect shot." With this 14-hour course in Photoshop Elements 15, learn the skills necessary to create digital masterpieces like a pro.
Adobe Photoshop Elements 15 is the latest version of Adobe's award winning product. It is used by designers, graphic artists, amateur photographers and by many other people who need a good product for editing photos, creating graphics and for cataloging and finding images.
Follow an expert trainer through step-by-step video tutorials that cover topics ranging from setting Photoshop workflow to editing and creating individual photography projects.
Please note, this course only covers Adobe Elements 15.
Learning Outcomes
Optimize your Photoshop workspace, organization and workflow.
Import and sort large collections to easily keep track of your images.
Make retouches and enhancements, create composite images and apply various styles and effects.
Backup, share and print your photos and projects.
Audience
Creative professionals and enthusiasts at all levels.
Anyone new to Photoshop Elements or upgrading from an older version of Photoshop Elements.