Pharmacy Workforce Toolkit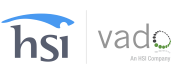 Course Overview
This course provides awareness of the laws for individuals in the Pharmacy workforce. Designed for mobile playback in any location, narration is optional, and information is presented in short segments.
Audience
Individual
Course Content
Module 1 - CMEA (Combat Methamphetamine Epidemic Act) Training
The Combat Methamphetamine Epidemic Act of 2005, requires the completion of this annual training before selling any scheduled listed chemical products containing ephedrine, pseudoephedrine, or phenylpropanolamine. This program includes the DEA posted materials which is required training for all employees working for regulated sellers.
Module 2 - iPLEDGE™ for Pharmacy Professionals
This module provides an overview of the iPLEDGE™ program, the risks associated with the use of Isotretinoin by female patients who are or may become pregnant, and the iPLEDGE™ program procedures for filling and dispensing Isotretinoin.
Module 3 - Patient Safety & Medication Errors
This module highlights areas of greatest risk for the occurrence of a medication errors and provides specific examples so that you, the pharmacy professional, can do your best to help mitigate occurrences. Boards of Pharmacy require this training for pharmacist and pharmacy technician certification, a state specific requirment.
Action Learning
Vado e-learning courses help you to "learn by doing". Applying action learning and the "70 : 20 : 10" model for learning and development (70% of learning comes from challenging assignments, 20% from developmental relationships and 10% from coursework/training), Vado courses are designed to leverage the all-important 70% so that you can learn through action, experience and knowledge application. During the course you can expect to be asked to "break off" to undertake related tasks, try things out for real and reflect on the experience.
Features
Built to meet the way most people learn (on the job), each Vado course provides learners with tutorial videos, a course 'Introduction Video', downloadable job aids, and an exercise to perform on the job to practice and build the desired skill. With mobile responsive courses designed to work on any mobile device and any screen size, learners will be able to develop anytime, anywhere, and when the learner is ready.